What's New at CEMAR
January, 2014
CEMAR recently completed a study of selected portions of the Napa River watershed for potential flow enhancement projects. The project, funded by the Dean Witter Foundation, found that water storage projects could be developed in important Napa River tributaries and portions of the mainstem river that have the potential to improve and expand steelhead habitat. Questions or comments about the report should be addressed to Gordon Becker or Matthew Deitch.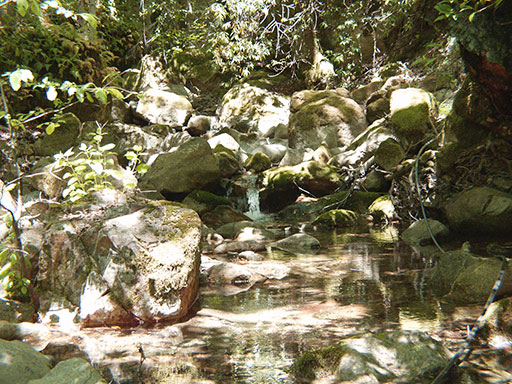 Upper Napa River
December, 2013
Andy Gunther, Executive Director of CEMAR, and Executive Coordinator of the Bay Area Ecosystem Climate Change Consortium (BAECCC), welcomed 50 ranchers, public rangeland managers, and rangeland experts to a half-day workshop in Livermore on the afternoon of December 4 entitled Managing Rangelands in Increasingly Uncertain Times. The goal of the workshop, sponsored by BAECCC and co-sponsored by the California Rangeland Trust and Alameda County Resource Conservation District, was to bring these groups together to begin to identify conservation strategies to sustain the numerous ecosystem benefits of rangelands that could be at risk in an increasingly uncertain environment, in part due to climate change.
November, 2013
Senior Scientist Matthew Deitch has published his most recent article "Cumulative Effects of Small Reservoirs on Streamflow in Northern Coastal California Catchments" in the international peer-reviewed journal Water Resources Management, with co-authors Adina Merenlender and Shane Feirer. The article examines the influence of several hundred small reservoirs on early-season streamflow in Russian River tributaries, illustrating the usefulness of spatial tools to evaluate cumulative hydrologic impacts in California's watersheds.
CEMAR's work in the Mattole River has begun to produce on-the-ground results. Our science has provided the foundation for water storage tanks at Whitethorn School in southern Humboldt County, so the school no longer has to rely on an instream diversion to meet water needs in summer and fall (photo courtesy of Sanctuary Forest).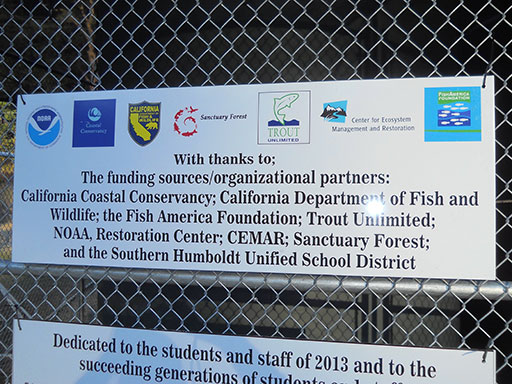 October, 2013
Pacific Gas and Electric Company has awarded a community investment grant to CEMAR to begin flow gauging work in select tributaries of the Eel River. The collected data will help us better understand the hydrology and habitat of tributary streams and, long term, help to improve the biological health and productivity of those tributaries. We extend our sincere thanks to Pacific Gas and Electric Company for their support.
September, 2013
CEMAR has had a busy summer. Two of our projects have been written up in magazines, we hired a new employee, and several projects have started. Read all about it in our September newsletter.